Mauritania has one of the richest coastlines in fishery resources in the world:
Quality fish of various varieties

Favorable conditions for investments.
Sea fishing is one of the most productive sectors in Mauritania. It contributes to 25% to the country's total exports and creates more than 220.000 direct and indirect jobs.
To develop this sector, Mauritania encourages processing industries, enhances national products and finally, it involves private sector actors and national and foreign investors.
Several operators are active in this sector in Mauritania: The European Union, Japan, China, Turkey, Russia and around ten national companies.
Mauritania's potential in the fisheries sector:
The Mauritanian coastline on the Atlantic Ocean (Special Economic Zone) extends over 234.000 km2 with a continental shelf rich in fishery resources with an area of 39.000 km2.

These coasts are also distinguished by the existence of three marine reserves: Cap Blanc, Banc d'Arguin and Diawling Park.

The estimate of the annual catching capacities of Mauritania amounts to 1.874.633 tons with more than 600 species, 200 of which are in high demand on the international market. The three most traded species are: cephalopods, crustaceans and pelagic fish.

The most recent statistics have counted less than 1.200.000 tons per year, therefore still room for more investments.
THE LEGAL FRAMEWORK FOR INVESTING IN FISHERIES IN MAURITANIA
The latest legal reforms make it possible to preserve resources, develop value chains, and grant facilities to investors.
Several institutes and laboratories have been created to monitor production volumes to maintain a balance with reproductive systems and the safety of the marine environment.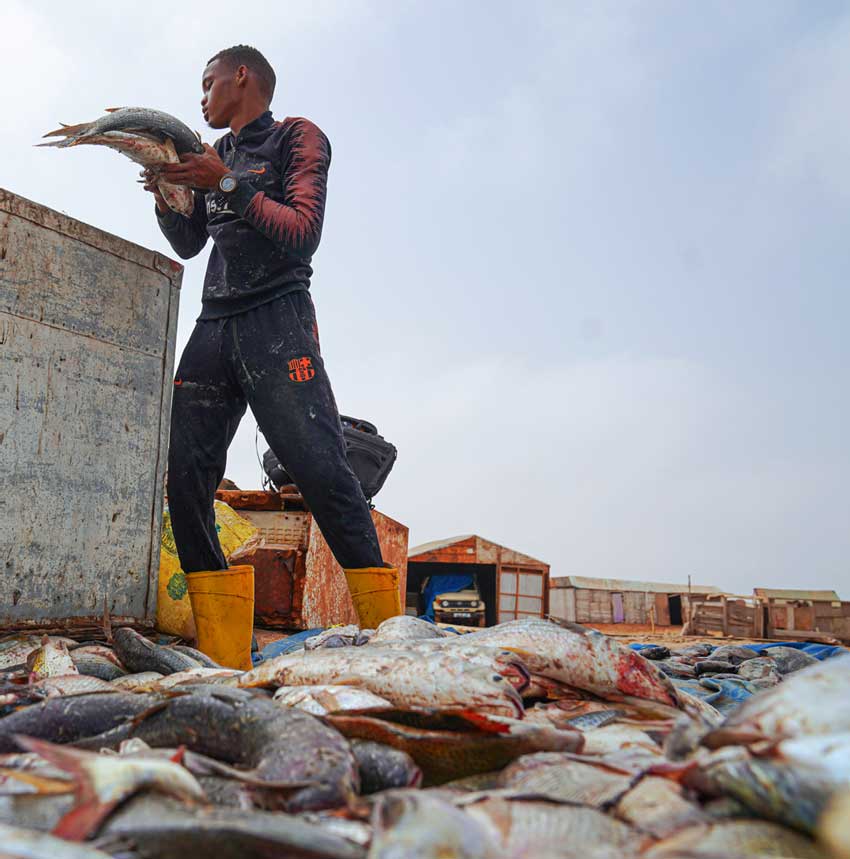 THE INFRASTRUCTURES REQUIRED FOR FISHERIES IN MAURITANIA
The basic infrastructures of the Mauritanian coasts have been developed and suitably in recent years at the level of 4 seaports: Nouadhibou, Nouakchott, Tanit, and N'Diago.
Being a fishing area, the city of Nouadhibou has been equipped with suitable infrastructure to provide a climate and conditions conducive to investment.
The two main actors who participate in the establishment of these conditions are the public services and the free zone, seeking to create an economic pole thats sponsors the activities of the sector.